Why Choose Hopi For Your Daily Contact Lenses?
Because we believe that seeing well allows you to do amazing things — and that premium-quality contact lenses should be affordable and accessible to everyone. We discovered that traditional lenses are way more expensive than they have a right to be, so we set out to deliver comfort and quality without the markup.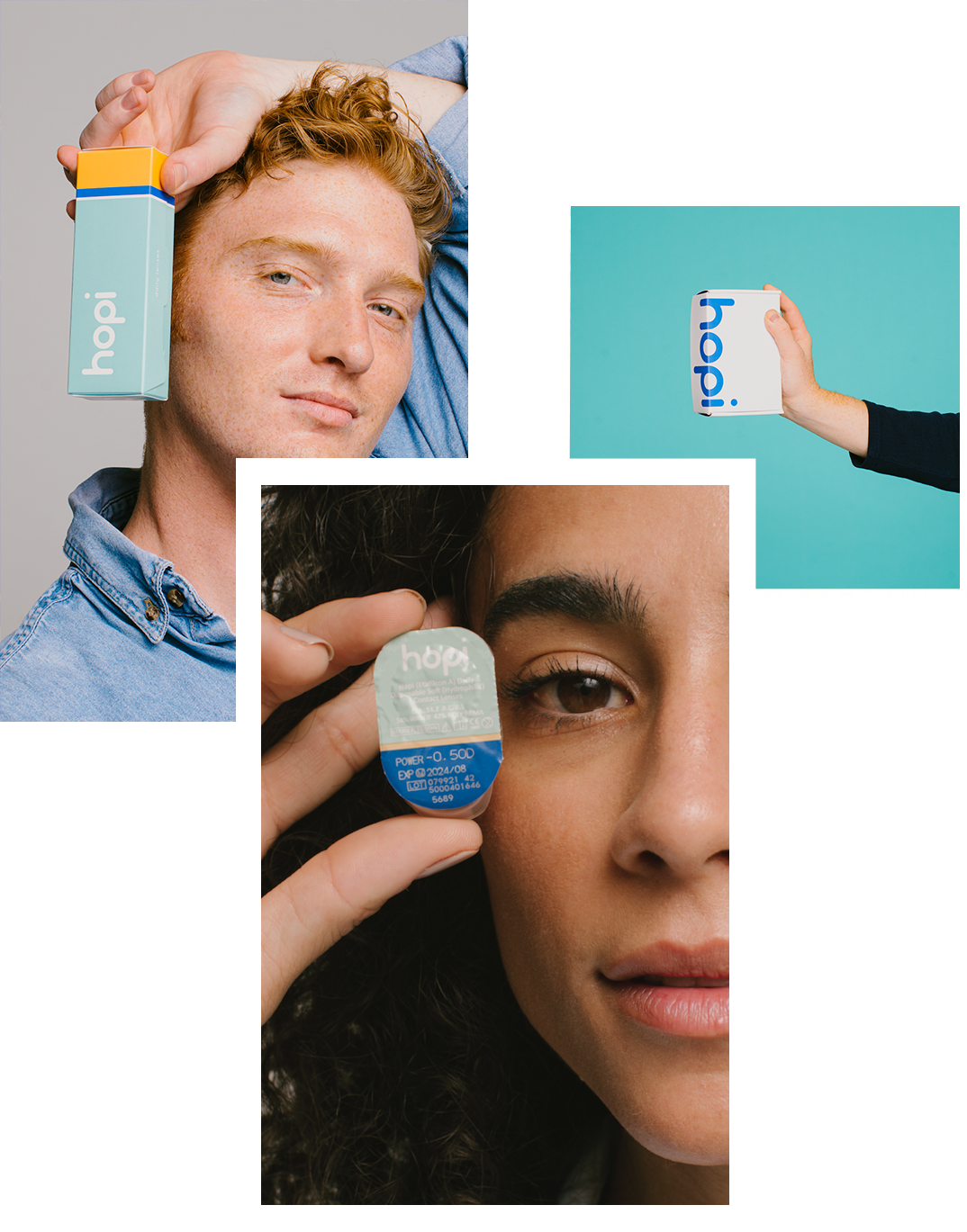 The Lie: Top-Quality Lenses Have to Be Expensive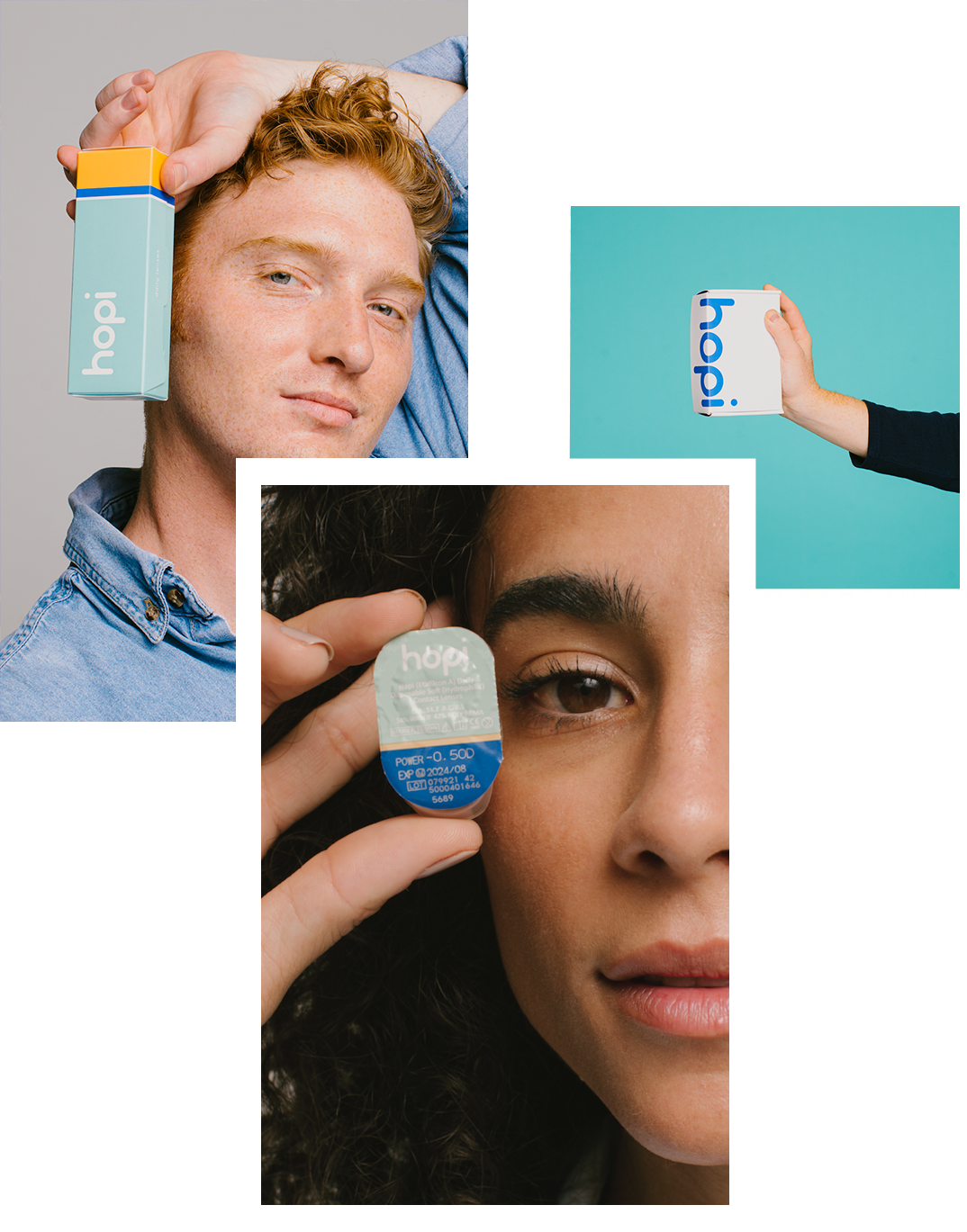 We're sick of paying so much for the tools that let us see.

The facts: most of those sky-high prices actually come from middlemen in the supply chain — who have nothing to do with the quality of your lenses. For us, this was a revelation: top-quality lenses don't actually cost that much to produce!
---
The Truth: You Can Get the Same Long-Lasting Comfort for Way Less
Cut the middleman, keep the quality
---
Our solution: downsize the distribution chain & bring top-quality lenses directly to you.
We Bring Your World
into Focus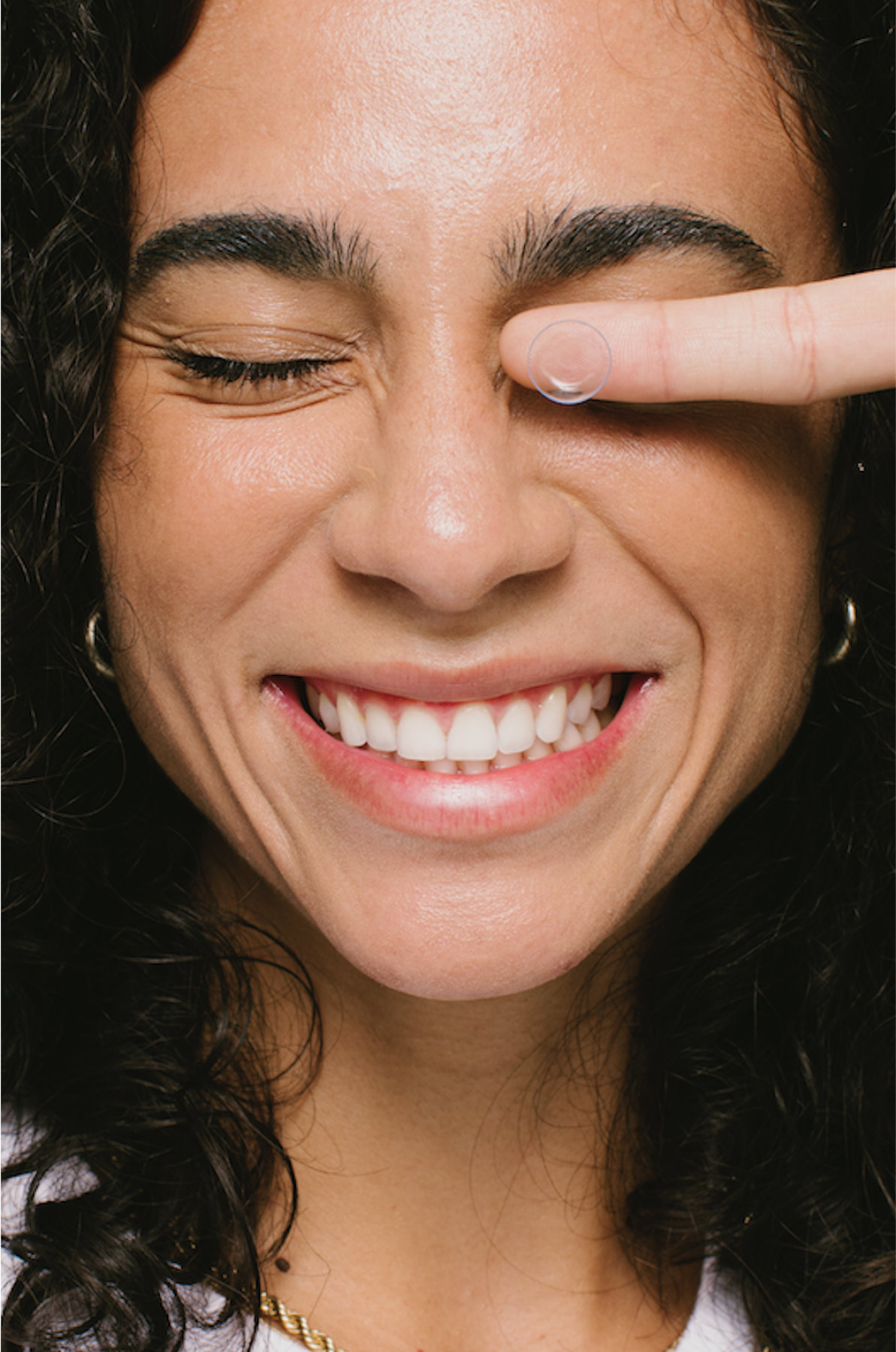 Here's a secret: contact lenses are a superpower. They allow us to see and do awesome things, and we believe they should be as simple and affordable as any other everyday tool. In fact, that's key to our mission: to make lenses so comfortable and easy that you virtually forget about them!

That's why we offer free next-day delivery and automatic subscription options. We're taking last-minute trips to the store and restocking hassles out of the equation. Hundreds of users are already finding freedom with Hopi, and we can't wait for you to join them.
The Brains Behind the Lenses
Meet the team shaking up the contact lens game.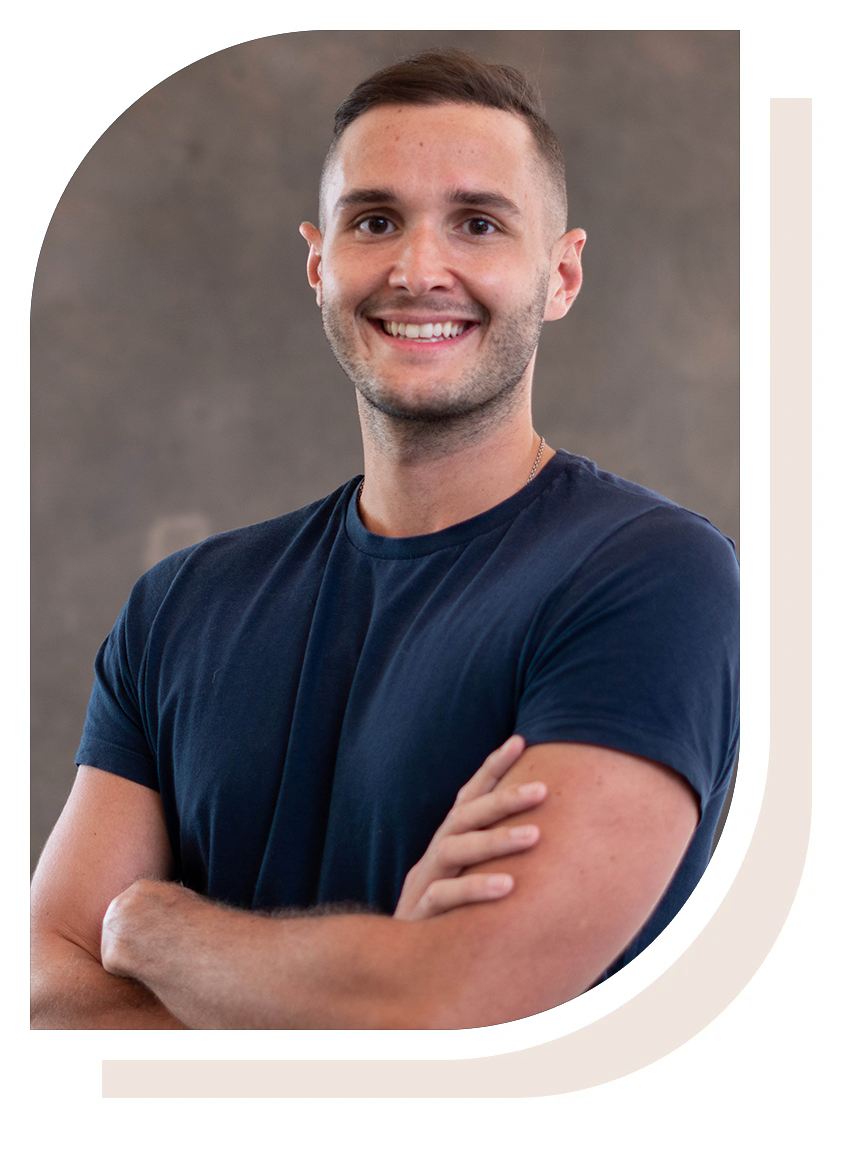 Charlie Wright
Co-Founder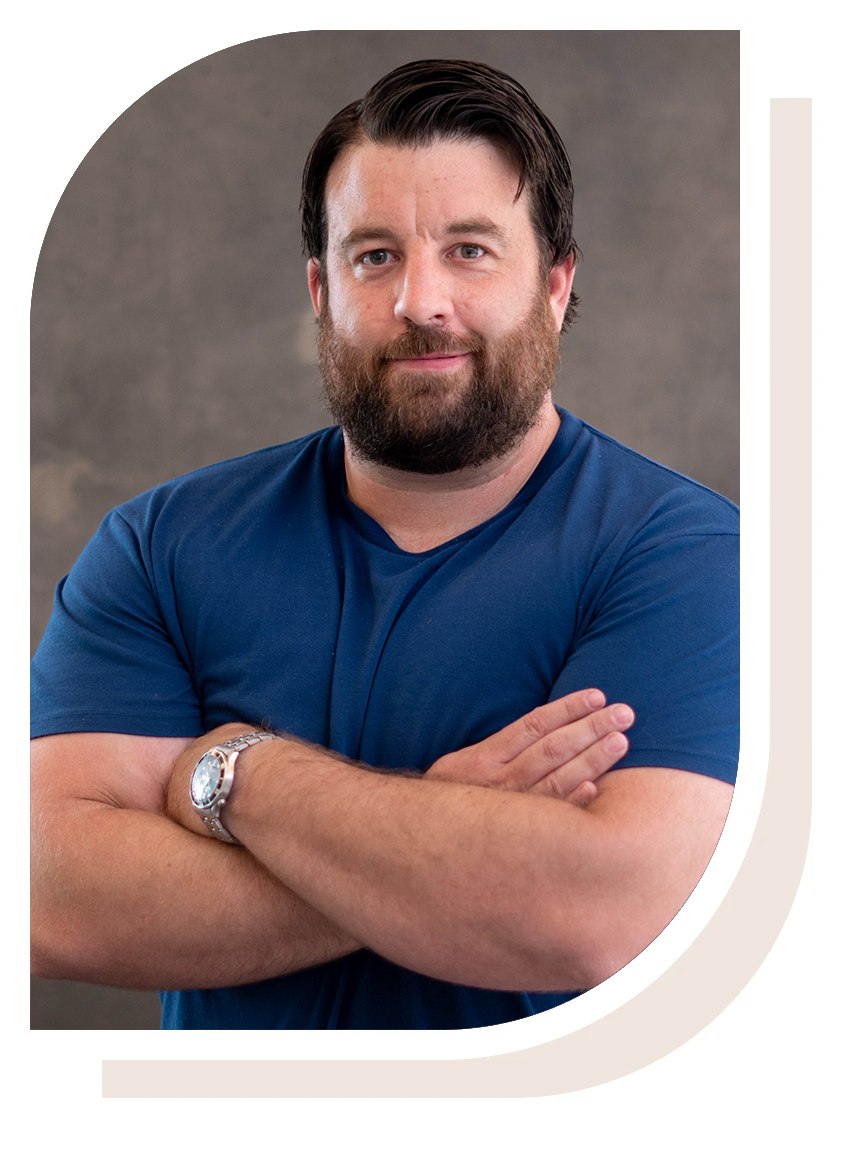 Kristian Stinson
Co-Founder
Can't begin to express how absolutely comfortable and reliable these contacts are! This is the second year I am using them and their quality is by far THE best...soft and relieving to your eyes. I would recommend Hopi all day everyday.
• Umaima A.
Before finding Hopi I had given up on using lenses. The big brands never fit comfortably and are way overpriced in Dubai. I gave Hopi a shot and have never looked back. They fit perfectly, cause minimal discomfort and stay in place all day.
• Jackson B.
The lenses are top quality, making the change from a very well known brand was my main concern - no issues whatsoever and so glad I made the change - reliable, personal and convenient service - not to mention cost effective.
• Lynn B.